lynda.com
Boost your skillset or retrain for a new job by learning from the best!
Achieve your personal and professional goals in creative skills, technology, business strategies and software. The lynda.com library offers thousands of engaging, top-quality courses taught by recognized industry experts. With over 3,700 courses get started on your desktop, laptop or tablet.
To login you need your library card number and library card PIN.
Note: Your membership does not include access via mobile apps. Please use a browser to access the lynda.com library.
Goodwill Community Foundation
These self-paced tutorials are available when you are, on your schedule. You can view one lesson or an entire tutorial. No account is needed you can start learning immediately.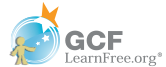 Transparent Language Online
Want to learn a new language? Choose from 99 languages, learning to not only listen and speak but read and write.
Plus 27 English for speakers of other languages, as well as 10 non-English pairs for a total of 136 supported language pairs.
Stay on track with the Byki mobile app to practice on the go.
See the complete list of languages.
Mobile app instructions.

IELTS
Login with your laptop, tablet or mobile device and pass your exams with this preparation and practice resource.
The International English Langauge Training System will be your best friend with interactive activities, videos from experts, up-to-date hints and tips on question types and is aimed precisely at the challenges you will face.
Road to IELTS user guide.